Biographies
Richard Altschul
born 13.04.1873 Vienna (Austria)
ermordet 30.10.1943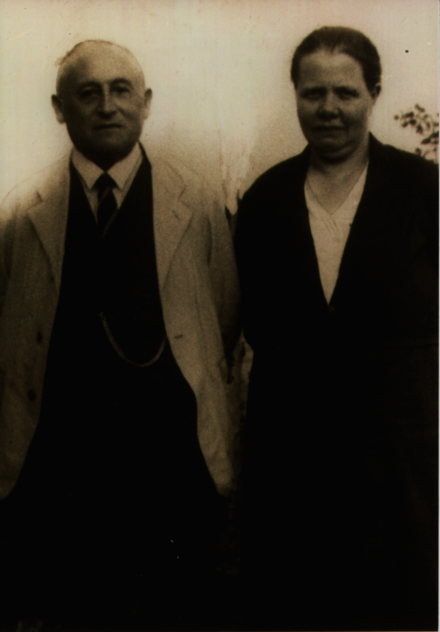 Richard Altschul und seine Frau Martha, o.D. o.J. (Stadtarchiv Eschwege)
Profession Merchant
Last place of residence Kassel-Oberzwehren

Biographie
Richard Altschul was born in Vienna on 13 April 1873 as the son of Jewish parents. After finishing school, he began apprenticing as a merchant in Budapest and then moved to Germany. Here, Richard Altschul converted to Christianity in 1900. Soon afterwards, he joined the Hessian brethren house (Brüderhaus) in Treysa and was trained as a deacon. During this time, he met Martha Schlup. They married in 1905 and would have three children. In 1906 Richard Altschul became head of the municipal old-age home and infirmary in Eschwege.
After 1933, Richard Altschul increasingly came under pressure as a converted Christian. Altschul was increasingly excluded by the Protestant social and welfare organization known as the Diakonie, which conformed to Nazi ruling powers. In 1939, his congregation finally gave him the "peremptory advice" to announce his departure from the brethren house. The reason provided in the documents read "non-Aryan". Richard Altschul was arrested on 30 November 1942 and taken to Breitenau a few days later. The grounds for his arrest were not carrying a Jewish identification card with him and "performing the German 'Heil Hitler' salute" as a Jew. He was also accused of having contact with "people of German blood". On 16 September 1943, Richard Altschul was deported from Breitenau to the Auschwitz concentration and extermination camp and murdered there on 30 October 1943.
Until her death in 1958, Martha Altschul lived in Kassel-Oberzwehren, the last residence she and Richard Altschul shared. Today a special commemorative cobblestone (stolperstein) commemorates Richard Altschul in Kassel. In addition, a street is named after him in Schwalmstadt-Treysa.
back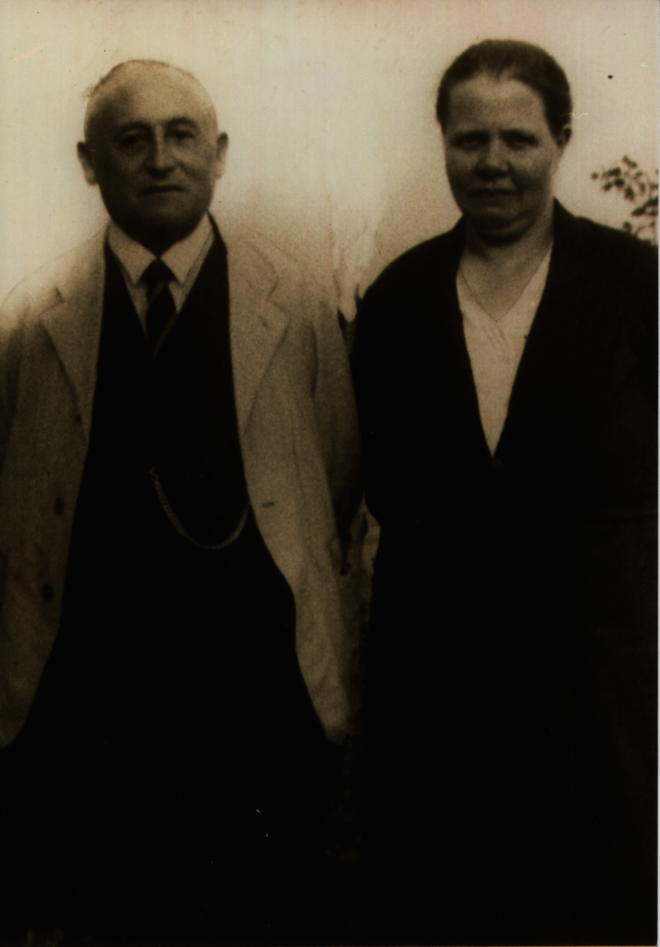 Richard Altschul und seine Frau Martha, o.D. o.J. (Stadtarchiv Eschwege)