Biographies
Wilhelm Brunke
born 21.01.1903 Hamburg-Harburg
ermordet 05.08.1942 Dachau (concentration camp)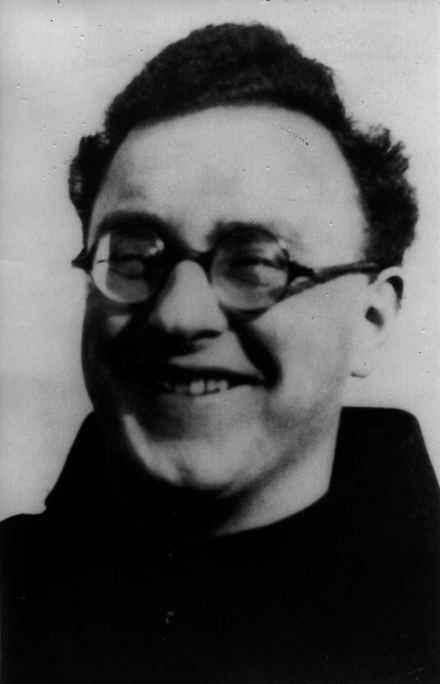 Wilhelm (Thaddäus) Brunke, in den 1930er Jahren (Marchivum).
Profession Guardian, clergyman
Last place of residence Fulda

Biographie
Born in Hamburg-Harburg in 1903, Wilhelm Brunke joined the Franciscan Order in 1923 and took the name of Thaddäus. He was ordained a priest in April 1929. Wilhelm Brunke had been working in Mannheim since 1930 as a youth chaplain. In 1939, he was appointed as guardian (Hausoberen) of the Franciscan monastery Frauenberg in Fulda.
On 30 November 1940, the Gestapo searched the monastery based on the grounds that it had violated its obligation to surrender food supplies. It found considerable food stocks that were seized immediately. Brunke's dismissal as guardian followed shortly after. On 10 December 1940, Brunke left the monastery in the direction of Salmünster. The Gestapo abolished the Frauenberg monastery four days later. At the same time, Wilhelm Brunke was arrested in Salmünster, interrogated several times by the Gestapo and charged with offences against the food law at the Local Court of Fulda. After the Court rejected the case, the Gestapo sent him to the Breitenau "work education camp" (AEL) at their own responsibility on 26 December 1940. Brunke was allowed to send and receive parcels and letters there in intervals of four weeks. During his imprisonment in Breitenau, he was placed under a protective custody order and transferred to the Dachau concentration camp on 16 May 1941. The few letters that remain from his imprisonment reveal Brunke's concern for his fellow brothers. Fellow prisoner and priest from Fulda, Josef Albinger, wrote the following about Brunke in one of his letters: "He left his fate entirely to the will of God and his merciful grace […] He regarded life in the concentration camp as a rigorous but good school for understanding human need and seeking and finding paths to the human heart [...]. He always had an eye for the plight of his neighbour." According to Father Albinger, Brunke found comfort in producing large-format choral song sheets for worship in the chapel of the priest barracks in Dachau. It was here that he suffered two strokes at the age of only 39 and died as a result on 5 August 1942.
Today, a memorial plaque in the Frauenberg monastery commemorates him. In 2010, a special commemorative cobblestone (stolperstein) was laid in remembrance of Wilhelm Brunke in front of the Bonifatius Church in Mannheim, where he had been an active pastor for several years.
back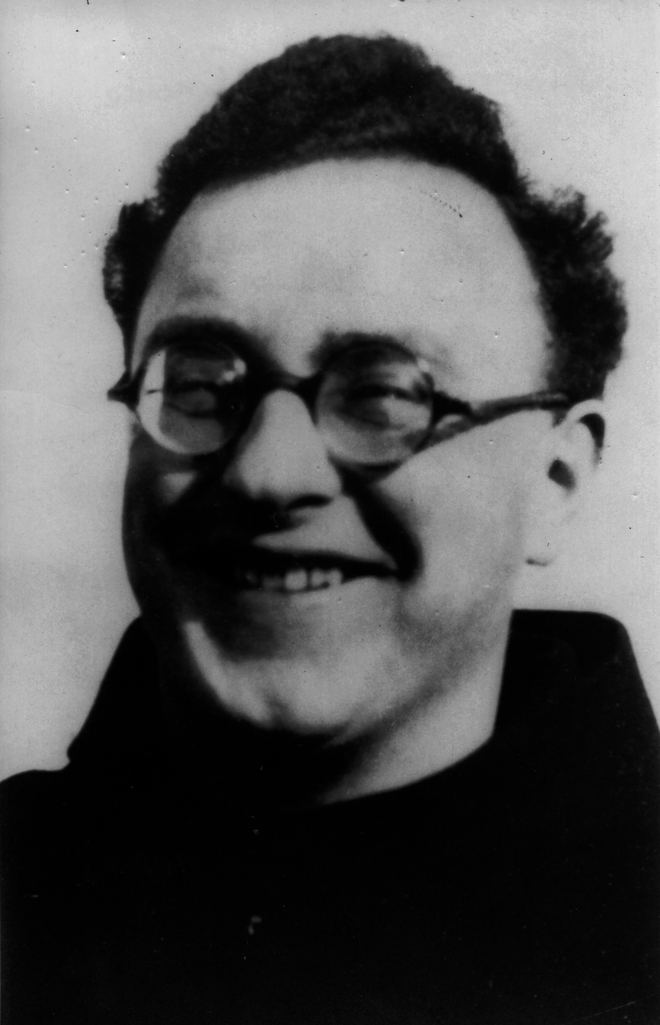 Wilhelm (Thaddäus) Brunke, in den 1930er Jahren (Marchivum).